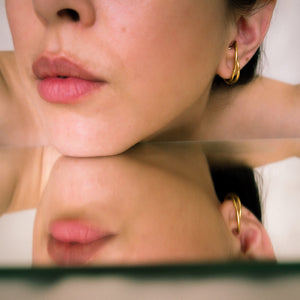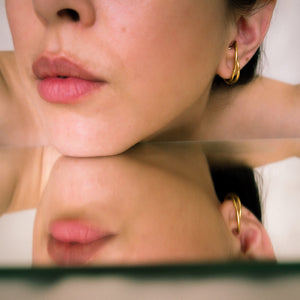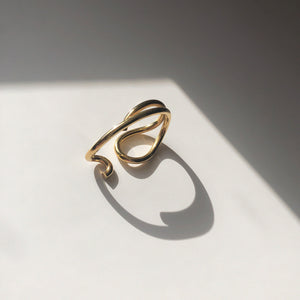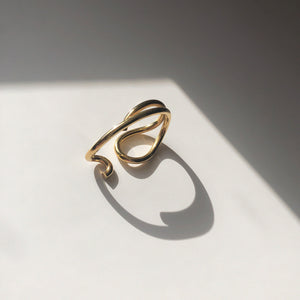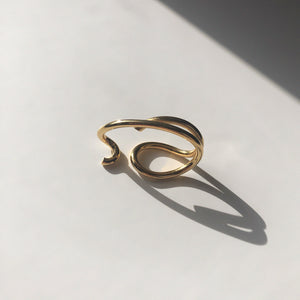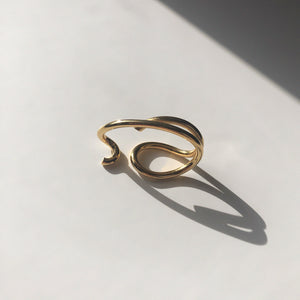 Archive Sale
Rhythmic Twist Ear Cuff | Gold Plated
The Rhythmic Twist ear cuff is inspired by the work of Modernist artist Barbara Hepworth, who worked in the British seaside town of St Ives in the 1950's. Much of her own inspiration came from the shapes that she observed in the natural landscape around her. The fluid lines of the cuff are inspired by hills and valleys, and naturally twist in a rhythmic motion around the ear.
No piercing needed.
Recycled sterling silver with 18ct gold plating
Drop: 2.4cm
Width at widest point: 1.7cm
Handmade and finished by local artisans in London, UK using the lost wax casting method. Each piece is unique and slightly different.
The ear cuff is slipped onto the mid section of the ear and drawn down to be worn as shown in the images. Ensure that the cuff feels snug when worn, gentle pressure will reduce the size of the gap for a tighter fit if needed.