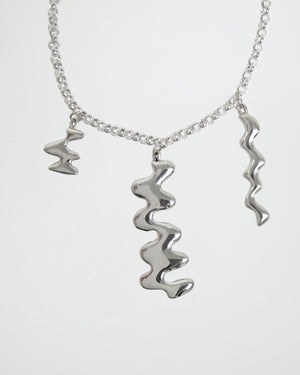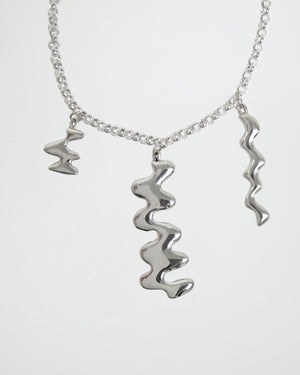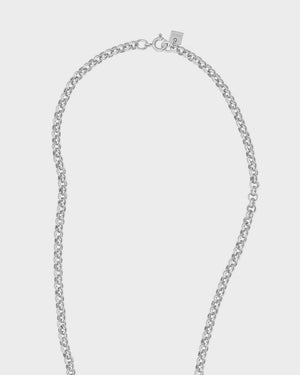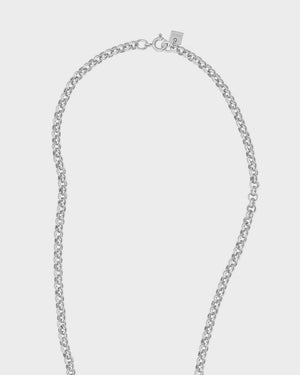 Archive Sale
Molten Charm Necklace | Silver
A Chunky Chain, adorned with asymmetric Molten Charms. Each charm is individually handcrafted and polished to perfection. 
Wear with our adjustable Lava Ring and Small Scribble Earrings to finish, for a directional look.
Charms: Recycled sterling silver

Approximate measurements:
Drop: 2cm - 5cm
Width: 0.5cm - 1.7cm

Chain: Solid 16" Recycled sterling silver

Handmade and finished by local artisans in London, UK using the lost wax casting method. Each piece is unique and slightly different with variations in form and finish, only adding to the character of the pendant. The pendants may bear small marks of the unique 'poured wax' technique used to create their abstract shape on the back side.