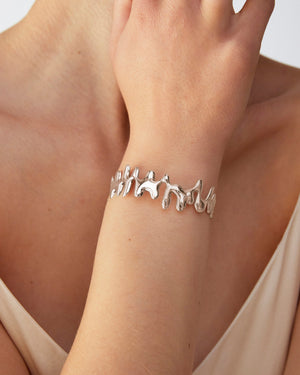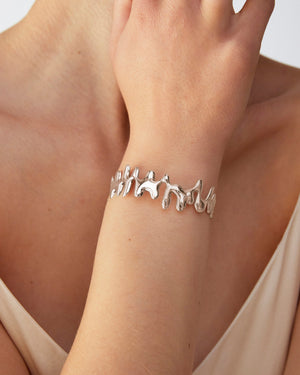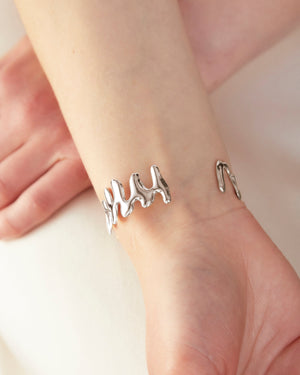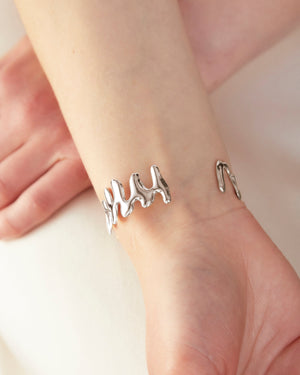 Archive Sale
Vega Bracelet | Silver
The Vega bracelet's natural curved lines flow like water and sparkle in the light. Inspired by Frank Gehry's iconic 'wiggle' chairs and created impulsively using dripped wax, cast in solid metal.

Recycled sterling silver

One size - Carefully applied pressure will allow you to slightly bend the bracelet to fit your wrist

Handmade and finished by local artisans in London, UK using the lost wax casting method. Each piece is unique and slightly different.