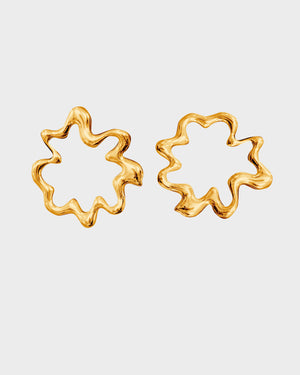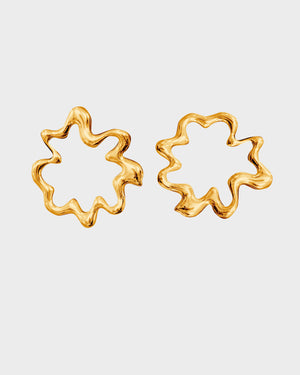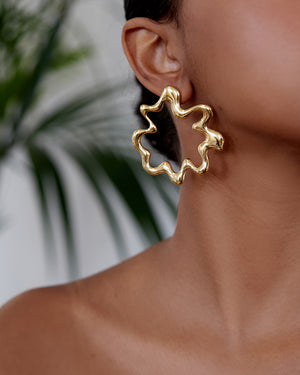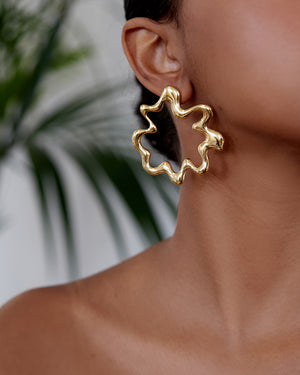 Archive Sale
Blossom Earrings | Gold plated
Designed in our London studio, each curve and wobble of these abstract floral earrings has been created using molten wax, the final shape then cast in solid recycled silver.

Solid Recycled Silver with 18ct Gold Plating.
Stud closure.

Handmade and finished by local artisans in London, UK using the lost wax casting method. Each piece is unique and slightly different.