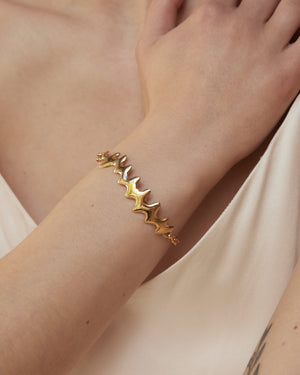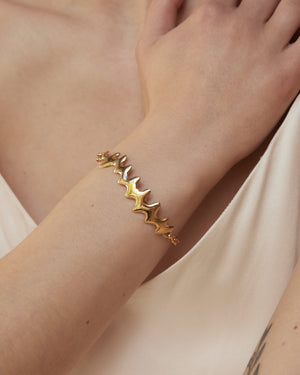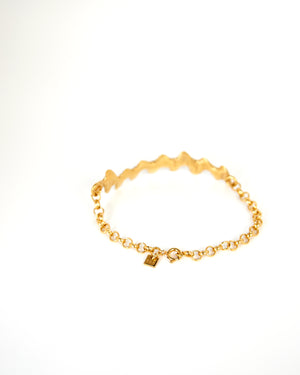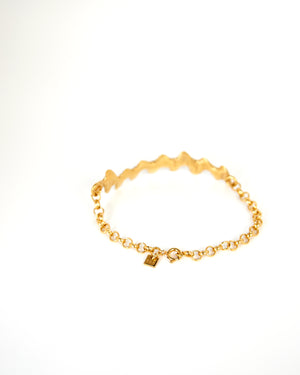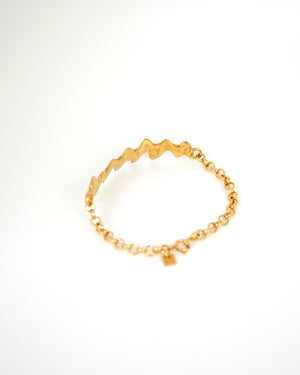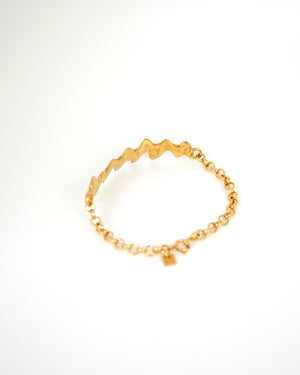 Archive Sale
Lava Chain Bracelet | Gold Plated
This bracelet strikes a perfect balance between the bold and delicate. Designed using our signature molten technique, it is a unique addition to day or night looks.
Two size settings, adjustable for the perfect fit.
Chain and Cast motif, both Solid Recycled Silver
Circumference: 18cm with adjuster to shorten to 16.5cm if desired
Height at widest point: 1.5cm 

Handmade and finished by local artisans in London, UK using the lost wax casting method. Each piece is unique and slightly different with variations in form and finish, only adding to the character of the bracelet. The bracelet bears small marks of the unique 'poured wax' technique used to create its abstract shape, on the back side.